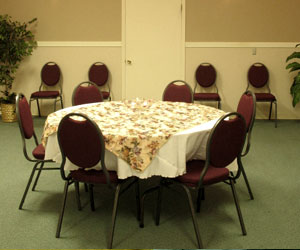 Conference and Meeting Rooms Are Available On Site
Two meetings rooms are available for meetings and conferences.
One is a smaller space with a table for 6 and a larger space that can accommodate up to 20 persons. Each area is equipped with a phone and wireless internet connection, and Please ask about availability and rates.
To reserve a room call 575-748-2552.